Toyota of Rockwall Partners with the Salvation Army for the 2022 Spring Break Day of Service
Toyota of Rockwall and the Salvation Army Corps of Garland are participating in the Toyota/Lexus Minority Owners Dealers Association for the Salvation Army Spring Break Day of Service. The dealership will distribute 200 food boxes to families for their children who may be facing food insecurity. Each box will feed a family of four for seven days.
  
 

 

  
 

 
Toyota of Rockwall Partners with RISD and Local High Schools to Set Record for Pack the Pantry Food Drive
We had another record-breaking year with a total of 41,930 lbs of food collected! All this food was competitively collected by Rockwall High School and Rockwall-Heath High School during the I-30 Classic Pack the Pantry event to donate to Helping Hands Rockwall County. Thank you, Rockwall and Rockwall-Heath Highs Schools for a job well done!
Both schools absolutely showed up strong like winners and should be commended! 

Toyota of Rockwall Receives Lakeside Living Magazine's Reader's Choice Award
Toyota of Rockwall has received the Lakeside Living Magazine's Reader's Choice Award every year that Automobile Dealerships has been a category! Also,the Rockwall Chamber of Commerce named Toyota of Rockwall with the Best Practices in Community Involvement Award. The Rockwall area community appreciates our commitment the community - supporting the efforts of area school districts and many other local non-profit organizations and churches.
Just a few highlights are:
Rockwall Independent School District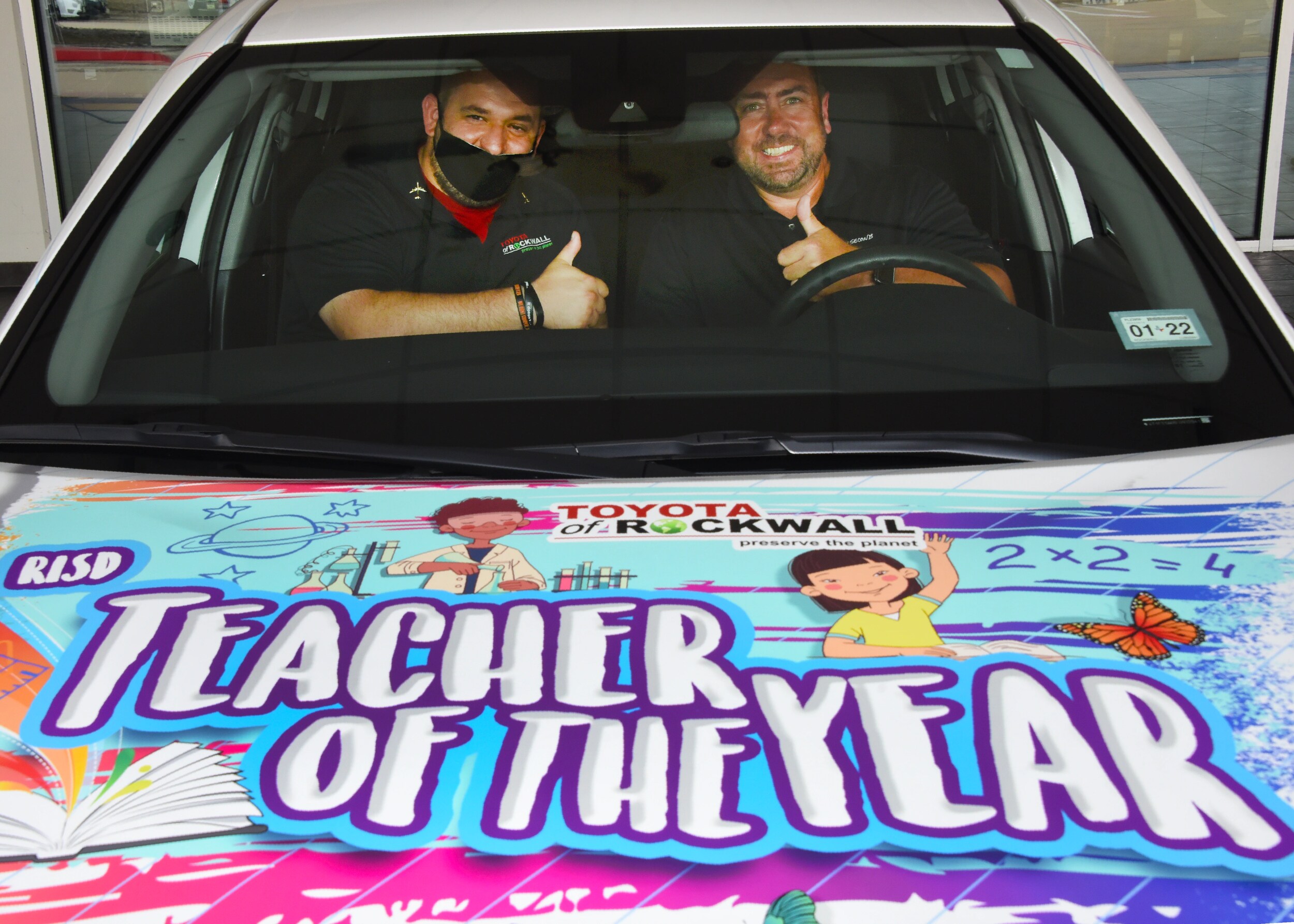 Teacher of the Year- 

Toyota of Rockwall provides the six teachers named Teachers of the Year for Rockwall ISD, Royse City ISD, and Forney ISD with a wrapped Toyota to drive for six months. The teachers also receive free gasoline, maintenance, and car washes while they drive their vehicles. 
Toyota Matching Grant -  Toyota of Rockwall gave $5,000 in grants to provide classroom supplies and allow teachers to attend seminars, workshops, and conferences.


School Mentor Programs -Toyota of Rockwall employees are encouraged to join the mentorship programs of the local school district.


Field Trips - Toyota of Rockwall hosts school field trips so students can experience how a "green" organization runs, works to reduce waste, and uses recycled materials. The dealership is proud to be the first LEED GOLD Certified Automobile Dealership in the world as awarded by the US Green Building Council.