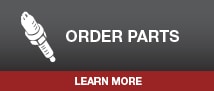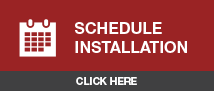 If the answer to any of the questions below is YES, it may be time to replace your battery:
Is your battery more than three years old?
Has your battery outlived its warranty period?
Have any warning lights come on?
Has your vehicle been jump-started lately?
Have you had to use a portable charger to recharge your battery lately?
Do the lights dim when the A/C or heat is on?
Has your vehicle had alternator or belt problems recently?
Is there visible corrosion on the battery posts or cables?
If your vehicle is hard to start and/or has dim headlights when the engine is turned off, your battery is getting weak and should be replaced with a new Toyota TrueStartTM battery. Manufactured to Toyota's exacting standards for quality and performance, these batteries offer the right combination of cold cranking amps (CCA) and reserve capacity (RC) for reliable performance regardless of climate.
Our Parts Center has the exact Toyota battery specified for the following Toyota Models:
Toyota Corolla
Toyota Camry
Toyota Avalon
Toyota Yaris
Toyota Highlander
Toyota Prius
Toyota Sienna
Toyota Tundra
Toyota Tacoma
Toyota Sequoia
Toyota Supra
Toyota 4Runner
Toyota 86
Toyota CH-R
Our Toyota Parts Center also has the proper replacement batteries for hybrid cars, like the Toyota Prius. The Parts professionals at Toyota of Rockwall will be happy to arrange professional installation of your new battery for you.

Toyota of Rockwall is an authorized Toyota Battery Dealer serving residents of Dallas, Garland, Mesquite, Greenville, Rowlett, Forney, Heath, Terrell, Sunnyvale, Balch Springs, Lancaster and DeSoto, TX.
The Toyota TrueStartTM battery has been approved by Toyota engineers for years of trouble-free service-and no one knows your Toyota better than they do.  Schedule your Toyota Service Appointment at Toyota of Rockwall to have your battery serviced or replaced.  We will also properly dispose of your old battery to conserve our environment!
Own a Scion? Your Scion will receive proper care by trained technicians using Genuine Toyota Parts. Contact us today (469) 402-1300.

Service Hours
Monday

7:00AM - 7:00PM

Tuesday

7:00AM - 7:00PM

Wednesday

7:00AM - 7:00PM

Thursday

7:00AM - 7:00PM

Friday

7:00AM - 7:00PM

Saturday

7:00AM - 7:00PM

Sunday

Closed