Toyota Wheel Alignment Service in Rockwall, TX
How can you tell if your Toyota vehicle needs an alignment? The local Toyota dealership near you, Toyota of Rockwall, in Rockwall, is here to help you keep your vehicle running smoothly all year long! How frequently should you be having your wheel alignment evaluated? How can misalignment affect your driving experience? The Toyota of Rockwall service technicians are here to help our Rockwall, Mesquite and Garland customers travel with confidence, wherever the open road leads.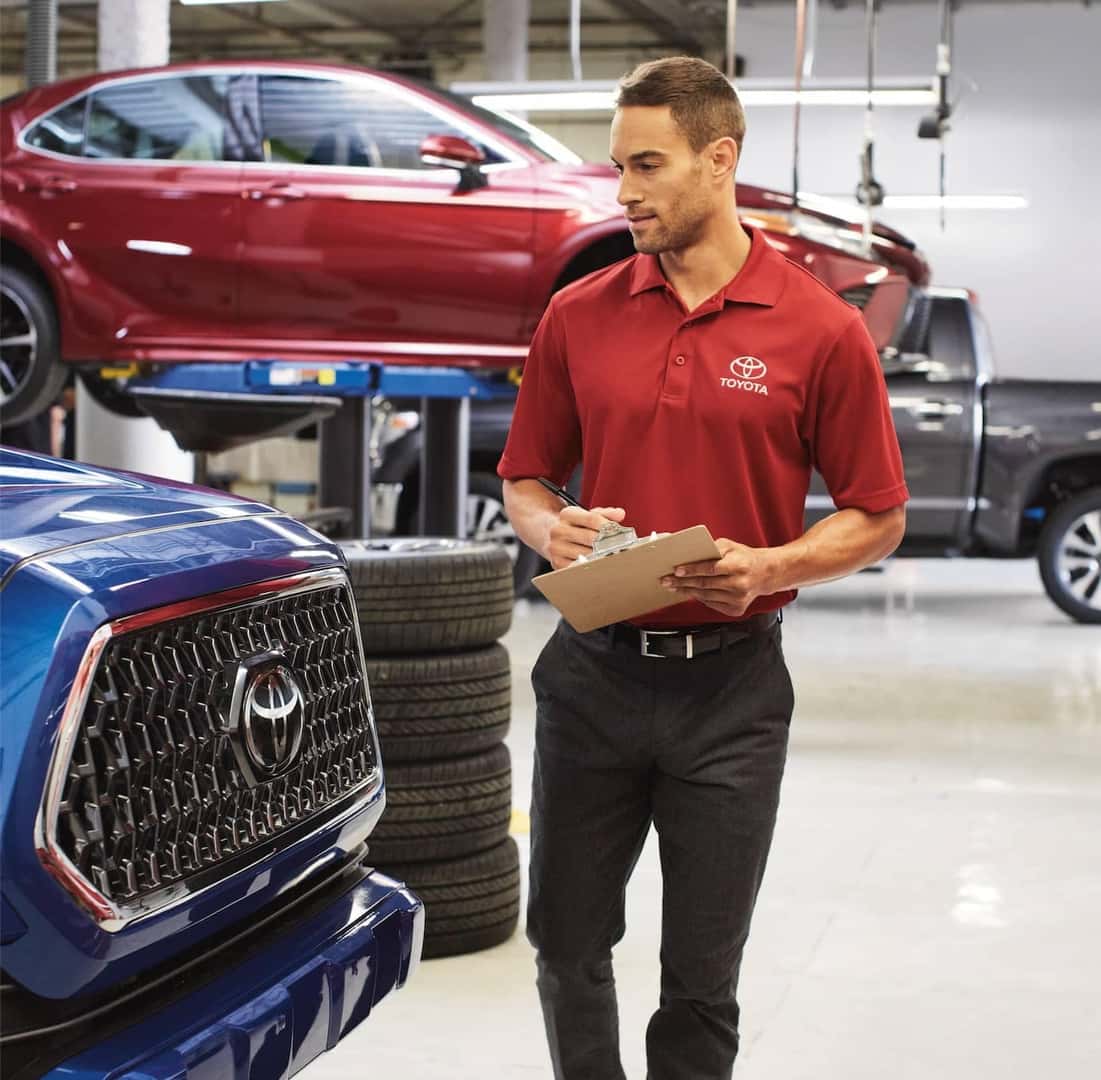 What is a wheel alignment?
A wheel alignment adjusts the angle of your car's wheels to manufacturer specifications to reduce tire wear, adhere to handling specifications, and confirm the vehicle tracks on a straight path. The three angles that are evaluated and adjusted are the camber, caster, and toe.
Misaligned tires can compromise drivers' ability to navigate roadways safely. When your wheels are properly aligned, your vehicle will benefit from increased fuel efficiency, better handling, and ensure optimal tire performance.
How often should you have your wheel alignment assessed?
It is typically recommended that drivers have your tire alignment evaluated around every 6,000 miles. This recommendation may vary based on driving style, driving conditions, and manufacturer recommendations. Other warning signs that your vehicle may be in need of a wheel alignment include:
Steering wheel is crooked when driving straight
Car is pulling to the left or right
Rapid or uneven tire wear
Tires squealing
Is it time to have your tires' alignment evaluated by the professional team at the local Toyota dealership near you? The service technicians at Toyota of Rockwall are here for our Kaufman, Terrell, Greenville and Forney area customers to help with your transportation needs. You can schedule your next service appointment online today or come by and see us at 1250 East I 30 Rockwall, TX 75087. You can also give our staff a call at 469-434-3231. Toyota of Rockwall is also proud to offer shoppers the opportunity to take advantage of our monthly service coupons.